The Ultimate Guide on Where to Stay in Cabo San Lucas
There is no other destination like Cabo San Lucas for a tranquil, rejuvenating luxury beach holiday.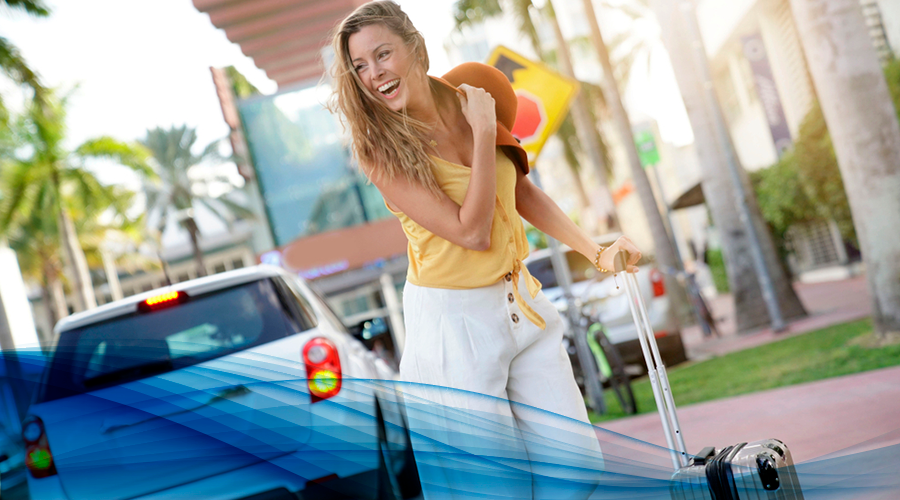 Unforgettable cuisine, world-class beaches, and emerald-green golf courses are just three features that make Cabo San Lucas an unbeatable destination.
Once you have decided to visit this unique location where the desert meets the sea, the next thing to ask is where to stay in Cabo San Lucas. Read our guide to discover some of the best luxury vacation villas in Cabo.
Where Is Cabo San Lucas?
This medium-sized town of 202,694 inhabitants is on the southernmost tip of the Baja Peninsula. Due to its southern location, Cabo San Lucas is comparatively warm all year round. The busiest time of year is between December and April, when everyone wants to escape from the northern winter.
There are hundreds of flights every week to Cabo San Lucas, making it a convenient place to reach for your vacation.
While Cabo is primarily a beach destination, you can also hike, play golf, and participate in numerous adventure activities, as well as visit historical monuments and places of cultural significance.
What Is the Weather Like in Cabo San Lucas?
The hot season in Cabo San Lucas has an average temperature of 89 Fahrenheit between June and October. August is the hottest month with an average temperature of 91 Fahrenheit.
Between April and July, you will find the least clouds and the clearest skies. August is the most overcast month, with 71% cloud cover. August and September are also the wettest months, so you might not get as much sun if you visit then.
You will find the months between June and November to be the season with more humidity in the environment.
Despite the late summer heat, the temperature and climate in Cabo San Lucas are pleasant all year round. The sea temperature also remains relatively warm throughout the year.
Where to Stay in Cabo San Lucas
When you start researching hotels and resorts in Cabos San Lucas, you may feel overwhelmed with options, but do not fear! There is something for everyone.
Whether you are looking for a luxury resort, a world-class-serviced apartment or villa, or a boutique hotel, you can find a place that is perfect for you.
Here are some of our favorites:
Cielito del Mar
How do you feel about sipping a cocktail in an infinity pool overlooking the ocean? Yep, we thought so!
Cielito del Mar is a unique luxury villa with its own private beach. Built into the Chileno Bay Cove rocks, it is the last original Chileno Bay home from the Baja golden age.
If you are looking for unparalleled luxury in a stylish, sophisticated villa with eight bedrooms, this is by far the best place to stay near Cabo San Lucas.
Villa Amanda
Villa Amanda is a perfect choice if you want to stay within walking distance of Cabo San Lucas' buzzing marina, full of sophisticated restaurants and lively nightlife.
Located in a private hacienda-inspired resort, this villa has all the amenities required for a comfortable, unforgettable stay.
You have direct access to the stunning El Medano beach, a luxurious private infinity pool, a gas BBQ, and a private oceanview terrace in the master suite.
The villa sleeps up to eight people comfortably, so it is perfect for a family or group of friends.
Peninsula Penthouse
Imagine waking up to the sound of the waves gently lapping on the shore while lying in a luxurious king-sized bed. You walk down to El Medano beach for a morning swim, followed by breakfast at one of the top-class restaurants in the surrounding area.
Peninsula Penthouse is a stylish, four-bedroom, two-level penthouse with astounding views of the Sea of Cortez and Lands End.
All of its four bedrooms have ocean views. It is by far one of the best luxury villas in Cabo San Lucas.
Sol de Mar
If you want to book accommodation in Cabo San Lucas for a slightly smaller group, Sol de Mar is perfect.
A comfortable yet spacious three-bedroom condo with a luxurious sea-view terrace, the residence offers a well-equipped kitchen, high-speed WiFi, and surround sound system. Its terrace is perfect for dining al fresco.
Sol de Mar is part of the Hacienda resort, a gated 22-acre community within walking distance to the Cabo San Lucas marina.
You have access to an exclusive beach club with two infinity swimming pools, a top-rated restaurant, a state-of-the-art gym, regular yoga classes, and a rejuvenating spa.
When you stay at Sol de Mar, you will also gain access to a host of activities and excursions such as kayaking, paddle boarding, parasailing, boat trips, fishing excursions, and more.
Pacifica
For the perfect couples getaway, Pacifica is an ideal option. This oceanfront home has exceptional views and a comfortable terrace, perfect for sunset cocktails.
A beautiful living area with a fire pit makes the perfect backdrop for a relaxing evening.
Both bedrooms in this villa have private bathrooms equipped with luxury bathtubs.
Hotels in Cabo San Lucas
You will find numerous hotels in the El Medano area, many of which have restaurants and bars. You can also find a vast array of breweries, beach clubs, restaurants, and golf courses nearby.
Book Your Stay
It is safe to say that a trip to Cabo San Lucas won't disappoint. You will be spoilt for choice of things to do and see, all the while surrounded by the stunning natural backdrop of the Sea of Cortez and the famous arch at Lands End.
Still wondering where to stay in Cabo San Lucas? If you want a relaxing, stress-free vacation where everything is taken care of while you spend time in your own private space, then a luxury villa is the best choice.
Book your luxury villa with Pisces Luxury Collection today.