The 30 Best Islands to Visit in the World
Looking for a secluded, luxurious vacation haven to unwind and feel inspired? We have the solution for you.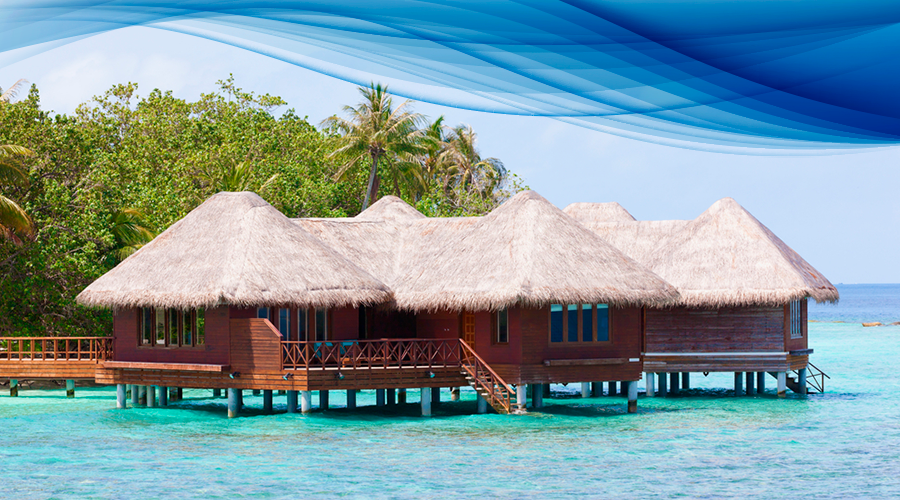 Each and every one of the 30 best islands in the world that we have included in our list has unique characteristics that result in an unforgettable vacation experience.
If you need a quiet and lonely place to clear your mind, relax, and spend quality time with friends and family, these islands are the perfect options. Many of them also offer some of the most galvanizing nightlife in the world, ideal for the ultramarine fun you dream of.
The 30 Best Islands in the World
The best islands in the world provide dream-like settings, full of magic and possibilities. You can take part in exhilarating activities like scuba diving, or simply enjoy the tranquility of your surroundings, walk along the beach, and read that novel that has been sitting in your shelf for way too long.
We thus bring to you a list of the 30 best islands in the world to visit. While each one has its own distinctive flavor, they will all make you feel welcome and guarantee you will enjoy your vacation to the fullest.
1. Milos, Greece
Milos is an island with incredible beaches and great beauty, capable of impressing even the most seasoned travelers. This island is considered one of the most exotic in the Aegean Sea, thanks to its colors and stunning landscapes.
Adventure and good times begin as soon as you head out to the island. The best way to arrive in Milos is by taking a ferry from the legendary Port of Piraeus in Athens, also the departing point of one of Plato's best-known works.
2. Madeira, Portugal
Madeira not only has breathtaking landscapes, but you can also enjoy a pleasantly warm climate throughout the year. It is a perfect place for a quiet, sophisticated vacation.
Madeira has been repeatedly chosen by The World Travel Awards as the best island destination in Europe.
Among the reasons why Madeira is considered one of the best islands in the world is its varied and exuberant vegetation, the perfect backdrop to several activities like inspiring hikes, scuba diving, whale and bird watching, and much more.
3. Palawan, Philippines
Palawan was recognized by The World's Best 2020 Awards as the most beautiful island in 2020. No wonder, as it is a paradisiacal site, ripe with exotic fauna, picturesque villages, and several places declared by UNESCO as World Heritage Sites.
The temperature is usually around 31ºC throughout the year, providing a warm climate regardless of the time you choose to visit.
4. Korcula, Croatia
Korcula is the sixth largest island in the Adriatic Sea. It is famous not only for its great beauty, but also because it is believed that it was on this site that the famous traveler-explorer Marco Polo was born. At least the island's inhabitants affirm this as a fact.
In addition, Korcula stands out for being one of the greenest islands in the list. About 60 percent of its surface is made up of forest. If you want a place to connect with nature, this island is perfect. But you should also consider that Korcula is one of the most populated islands on the list, with approximately 17,000 inhabitants.
5. Andaman Islands, India
Among the best islands in the world, one that is outstanding for its beauty is undoubtedly Havelock, which is part of the Andaman archipelago, located in the Bay of Bengal. These are some of the least known islands in the world, so they are ideal to ejnoy some low-key, mellow time.
Of the 572 islands that make up the two archipelagos in the area, only 36 are inhabited. This is because they have strict access controls, which does not prevent tourists from exploring them, of course abiding by the laws and regulations of India's government.
6. Koh Samui, Thailand
Koh Samui, the second largest island in Thailand, is easy to access and has everything you need to stay connected to the wider world while enjoying what this secluded paradise has to offer.
The island's extension is relatively limited, which allows for it to be transversed in a couple of hours by motorcycle or car. At the same time, it has a wide variety of beaches where numerous activities can be carried out. Koh Samui, one of the best islands in the world, is a cozy paradise offering hundreds of hours of variegated experiences.
7. Bora Bora, French Polynesia
Bora Bora is an island surrounded by several islets. It is partly located within one of the most beautiful lagoons in the world, and is ideal for couples looking for a romantic luxury getaway.
In addition to touring the island and admiring its beauty, you can enjoy aquatic experiences such as Polynesian canoe rides, sailboats, jet skis, or catamarans. These are just some of the unique experiences this stunning place has to offer.
8. Tobago Cays, Saint Vincent and the Grenadines
The Tobago Cays are made up of five of the best islands in the world: Petit Rameau, Petit Bateau, Baradal, Petit Tobac, and Jamesby. All of them are uninhabited, but they are perfect to spend a quiet time and enjoy great landscapes.
In these unique places, you can swim with turtles, go snorkeling, or sunbathe and relax on the beach.
These magnificent little island jewels are the biggest attraction in the Tobago Cays Marine Park.
9. Cook Islands, New Zealand
Aitutaki and Rarotonga are two of the best islands in the world, belonging to the larger region known as the Cook Islands. Both are the perfect spaces to completely disconnect. Telephone and internet signal are very limited, making mindfulness a natural state of being.
Rarotonga has the best beach area and you can get around it by walking, swimming, or kayaking.
10. Tahiti, French Polynesia
This island is a true Polynesian gem. The blue of its lagoons and the green of its forests are an ideal setting for diving or for hiking.
If you prefer to rest in the ocean-breeze-infused shade, you will have to choose between the many paradisiacal beaches of the island.
The best months to visit Tahiti, one of the best islands in the world, are between April and October. You will witness sacred valleys, streams with crystal clear waters, and inspiring waterfalls.
11. Bali, Indonesia
Bali is the go-to destination for surfers and travelers in search of spirituality. This island, also called The Island of the Gods, is full of green and surrounded by rice fields, volcanoes, lakes, forests, and dreamy beaches.
Bali is one of the best-loved islands today due to the richness of its culture, incredible landscapes, and warm climate throughout the year. It also has unique coral reefs ideal for underwater adventures.
The landscape of the island of Bali is formed by jungle-covered mountains. One of the best known is the Agung volcano, which is active and is the highest peak on the island at more than 3,000 meters.
12. Barbados
Barbados, one of the best islands in the world, has a difficult history. As many other islands in the Caribbean, it was a British colony, producing sugar cane with slave labor. This changed in the early 1800's, and today Barbados is renowned for its vibrating tourist industry. The island welcomes numerous visitors who want to enjoy dream landscapes, emerald-green tropical gardens, and white sand beaches.
All this forms an exceptional atmosphere for a vacation ripe with relaxation and cultural discovery.
To the west of the island, you can find calm Caribbean waters, where you can swim easily. The east hosts highest Pacific waves, ideal for water sports.
13. The Galapagos Islands, Ecuador
Are you a lover of wild nature and exotic fauna? If so, the Galapagos Islands, a true paradise off the coast of Ecuador, are ideal for you.
This place is home to an exceptional flora. You will be able to observe unique banana and coconut trees, carnivorous flowers, and a large number of animal species that are endemic to the area.
Do not miss the opportunity to visit these islands soon.Come and see why they have been considered some of the best islands in the world since Darwin made them famous in his legendary Voyage of the Beagle.
14. Whitsunday Islands, Australia
The Whitsunday Islands are the perfect destination for painters, photographers, and creative types looking for inspiration. They are world-famous for their white sand beaches and the blue tone of their waters.
The main island is located 60 kilometers from the Great Barrier Reef, considered the largest living organism on Earth.
Much of the islands are uninhabited, which provides an even more spectacular feel to this site. Surely deserving to be counted as some of the best islands in the world, the Whitsunday Islands also house extraordinary underwater landscapes.
15. Easter Island, Chile
One of the best islands in the world is located off the coast of Chile. Easter Island is known for keeping many secrets in its landscapes, which makes it an extremely attractive place for thousands of visitors every year.
The island's native culture is still developing. Its inhabitants preserve practices of their ancestors, among them the Moais.
Easter Island boasts a unique culture and with an important archeological value. In fact, it was declared a World Heritage Site in 1995 by UNESCO.
16. Reunion Island, France
Reunion Island stands out for its predominant vanilla aroma and for the the jade-green color that covers this paradise.
It is home to impressive waterfalls, magnificent mountains, exuberant forests, breath-taking beaches, and towering volcanoes, ideal for those who travel in search of adventure.
The best season to visit Reunion Island is from May to October, when the dry season gives way to humpback whales that offer an inspiring spectacle.
17. Koh Lipe, Thailand
Thailand is home to some of the best islands in the world, notably Koh Lipe, with its tranquil beaches and magnificent coral reefs.
Some are a little less-known than others, such as Koh Lipe, which hides superb landscapes and a quiet, calm environment.
Koh Lipe's region is known also as "the Maldives of Thailand," due to the turquoise color of its waters. It is the perfect destination to spend a few days and enjoy the sun and the beach without too many tourists, compared to other islands in Thailand.
18. Santorini, Greece
Santoni is arguably the most famous Greek island, thanks to its blue and white landscapes that blend with the sea. It is the perfect place to travel alone, as a family, as a couple, or with friends.
Being in Santorini you can always find something for every taste: history, culture, gastronomy, sports activities. You will never get bored here.
The climate is generally warm and the island provides a calm atmosphere for travelers who want to get away from everyday life and relax.
19. Seychelles
Some of the best islands in the world are found in Seychelles, an archipelago made up of 115 islands, located in the Indian Ocean, off East Africa. They are the destination of choice for numerous travelers every year. The islands have tropical vegetation, picturesque white sand beaches, and crystal clear waters that will amaze anyone who visits them.
Warm climate prevails throught the year. This, added to the tranquil natural beauty that it possesses, make this place one of the favourites among tourists who are interested in biodiversity.
Much of the beaches are unspoiled and the landscapes are perfect for those who want to escape the big cities, truly relax, and be at peace.
20. Crete, Greece
The island of Crete is the largest of the Greek islands and the fifth largest in the Mediterranean. Currently, it is one of the favorite places for visitors who love the sun, nightlife, and the beach.
It is sunny in Crete almost all year round and the island's clear waters and beautiful mountains invite everyone to enjoy a myriad of unique attractions, such as the Santamaria Canyon.
As one of the best islands in the world, Crete is ripe with history. You can explore the Heraklion Museum, The Chania Mountains, the Rethymno Castle, and try to find the ruins of the minotaur's labyrinth.
21. Mauritius Island
Mauritius Island is small in size but enormous in beauty. It is located more than 500 kilometers from Madagascar and is home to a paradise with warm Indian Ocean waters, flanked by other beautiful islands such as Agalega and Rodrigues.
The temperature is always pleasant, thanks to the fact that it is located below the Tropic of Capricorn.
In this paradisiacal location you can find fabulous beaches, where you have the possibility to dive and enjoy coral formations with hundreds of species of fish and crustaceans. If you visit this island your mind will open up and you will see life in a different way.
22. Islands of Baja California Sur, Mexico
Ancient tectonic and volcanic activity formed numerous islands along the Pacific and Sea of Cortez coasts of the Baja California Peninsula. These islands are unspoilt and teem with unique species of flora and fauna.
Among the many islands in the region, Cedros, Magdalena and Santa Margarita, and Pajaros are well-known by adventurous travelers. Another highlight is Isla Cerralvo, recently renamed Jacques Cousteau Island in honor of the legendary French explorer.
A great way to explore some of the Baja Peninsula's islands in luxury and comfort is onboard a luxury yacht.
23. Sri Lanka
Sri Lanka, formerly known as Ceylon and famous for producing the best tea in the world, is located in the Bay of Bengal and has been chosen several times as a five-star destination.
It has incredible views and landscapes with endless beaches. The hospitality of its inhabitants and affordable prices stand out.
There are 26 natural parks and two marine parks that you can visit in Sri Lanka. The most famous is Yala National Park, which has the largest leopard population in the world. This and more you can enjoy if you decide to visit.
24. Fiji
Fiji is an archipelago made up of 322 islands, of which only 106 are inhabited. They are perfect for living a cultural and nature experience like no other. You can also practice snorkeling, diving, and other water sports.
Fiji is a paradise that you can enjoy even on a low budget, so do not miss the opportunity to immerse yourself in some of the best islands in the world.
25. Azores, Portugal
Azores is an archipelago located in the North Atlantic Ocean. It has nine islands close to each other, and all of them offer phenomenal landscapes, as well as plenty of culture and traditions.
Are you looking for a destination with a beach, unspoiled nature, and not too crowded? Azores is the right place. It is ideal for relaxing and resting surrounded by greenery and sunny shores.
In any of its islands you can swim in crystal clear waters with warm temperatures. This stunning destination is considered "The Hawaii of Europe."
26. Aruba
Located in the Caribbean Sea, Aruba is a paradise that impresses anyone with its beauty. There are beaches for all tastes: lovers of water sports (Fisherman's Hut) and for those who want peace and quiet (Boca Grandi).
Aruba is listed as one of the best islands in the world because it truly has everything to offer. You will feel at home but with a magical and exotic atmosphere. You can learn for yourself the many reasons why it is called "The Island of Happiness."
27. Sardinia, Italy
Sardinia has fabulous beaches and is well known for its great hospitality. In this beautiful island you can really forget about the world and enjoy your holidays fully.
Sardinia will surprise you with its vibrant nightlife, long mountain excursions and rocky landscapes. And of course, you cannot miss its excellent gastronomy.
There are many reasons why Sardinia has become fashionable among tourists, for example its beaches, its views, and its history, which has made it one of the best islands to visit.
28. St. John, Virgin Islands
The Virgin Islands, located in the Caribbean Sea, are an incredible archipelago. St. John is the most famous island of all due to its white sand beaches, green palm trees and crystal clear waters.
In this island, you can snorkel while admiring the seabed full of tropical fishes and turtles. You can also surf, kayak, or windsurf, as there are abundant sports options.
If you prefer, you can hike the national park and walk some of the trails that other tourists have traced. Do not miss the ruins of the Danish fortress, extremely worthy of being photographed.
29. Moorea, French Polynesia
Moorea is one of the best islands in French Polynesia. Although everyone talks about Bora Bora, Moorea is not far behind. It is a place surrounded by nature, volcanic peaks, and transparent waters that cover its beaches.
It is the perfect tourist destination for people looking to de-stress while still having fun. You can hike through breathtaking landscapes, swim, dive with sharks, or snorkel with tropical fish.
30. Boracay, Philippines
Many say that Boracay is one of the most densely populated and crowded islands in the Philippines, but that is really not the case. Do not miss the opportunity of getting to know one of the best islands in the world. Its beauty will impress you.
Boracay offers outstanding beaches and dream locations where you can spend unforgettable moments.
Find yourself a luxury bungalow to enjoy the view of an unspoiled sea. You will not regret it, as Boracay is a truly magical place.
Visit some of the best islands in the world now!
Now that you know 30 of the best islands in the world, you have no excuse for not including them in your vacation wish list. The only trouble will be to choose just one from this list, but you can discover them little by little if you have a taste for these destinations and the tranquility they usually offer. We garantee that you will not become bored and will wish to check off one island after the next in this list of some of the best islands in the world.